No one at all. Not even yourself. There comes a time when even the most naive and innocent person realizes the extent to which this world can be unforgiving of your openness and trust. Day after day you realize that you must learn to discern people and ask God to help you understand their true motives.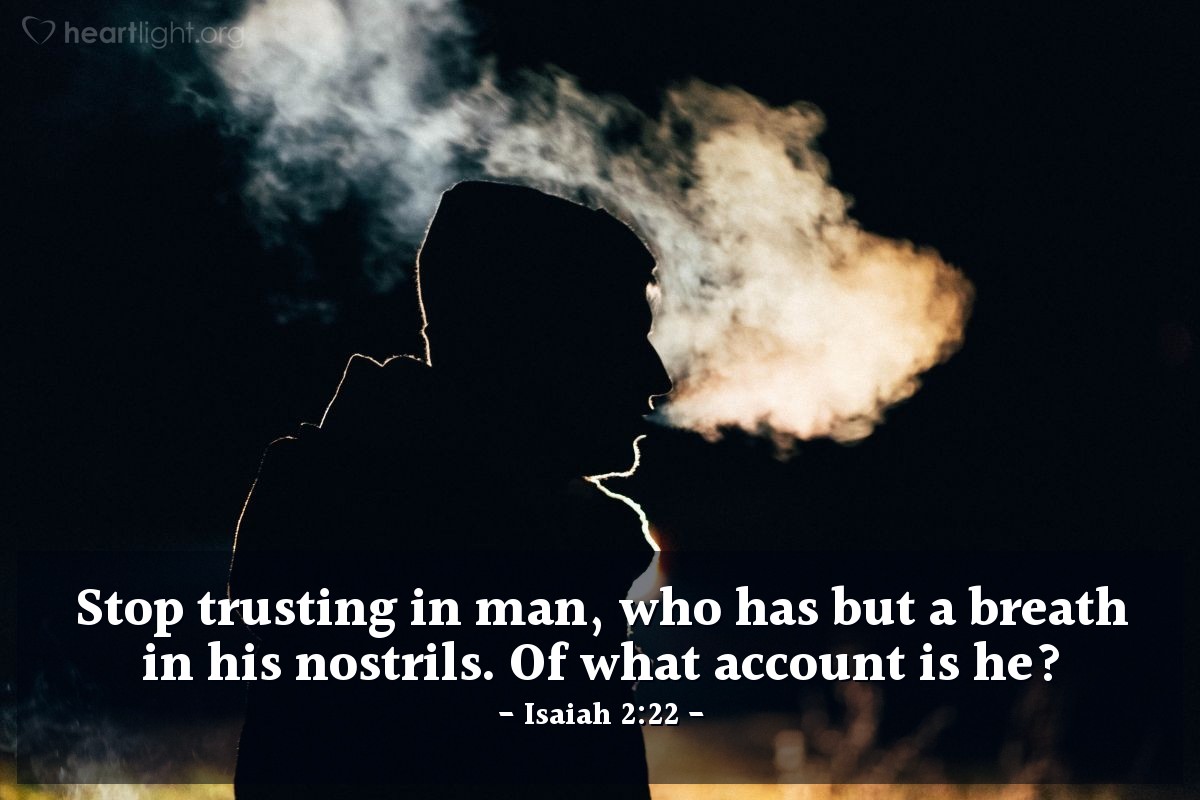 There may be people out there who think "well you have to have faith in the goodness of people. Try to see the positive. Focus on the bright side." Well all that is cute and dandy but this mentality leads us to start accepting way too much that is against the nature of God, thereby leading us down the wrong path. Being kind to people, is fine. Praying for and loving your enemies, is fine. But just because you pray for them doesn't mean you go and accept everything they do and call it "good". We are advised to be "wise as serpents" in this dark generation that we live in. So many wolves in sheep's clothing lurk around us waiting to pounce upon the first sign of weakness. We expose our weakness to God and God only, and walk in boldness and strength in the world.
If you think I'm only talking about trusting other people, well that's not all. You can't even trust your own heart. The Bible says:
"He that trusteth in his own heart is a fool: but whoso walketh wisely, he shall be delivered." (Proverbs 28:26)
We humans as a species are born into sin, starting from the very first time sin and death entered mankind from the disobedience of Adam and Eve. Thinking otherwise and trying to justify yourself as sinless is a lie of your own heart.
"If we say that we have no sin, we deceive ourselves, and the truth is not in us." (1 John 1:8)
Therefore it is never wise to trust even your own heart to make the right choice. Sometimes our hearts are swayed by the more pleasurable or easy choice when faced with a difficult decision. Sometimes listening to your heart alone leads you straight into sin and straight away from God.
"The heart is deceitful above all things, and desperately wicked: who can know it?" (Jeremiah 17:9)
Therefore we must learn to control the reins of our thoughts and desires and allow God to decide. Make the righteous choice even when  you know in your heart that it may not make you the happiest, but remember, happiness on this earth is only temporary. Eternity is real and never-ending, and the little choices we make in this life can have an unchangeable effect on our eternal destiny.
Therefore ask God to take control of your life, teach yourself to make decisions that please God and NOT man nor your own heart all the time, and pray that God gives you the strength and wisdom to always do that which is righteous. God bless.